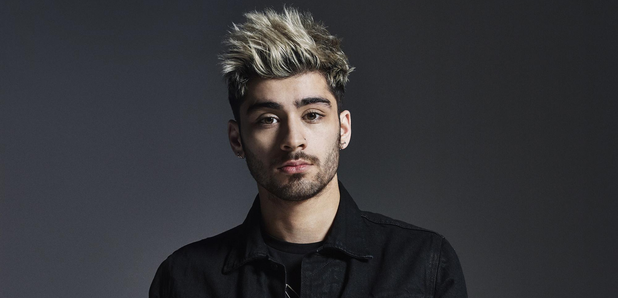 The beauty of these monthly playlists is that whether you are into the biggest chart stars or that hipster singer who only has a hundred or so views on YouTube, good music is good music and we'll make sure you hear it.
So, let's have a look at what June 2016 has in store for us.....
Sigala feat. John Newman & Nile Rodgers - 'Give Me Your Love'
Well look who it is. Sigala is already a two time
No.1
artist and it looks like he might just do it again with this summer smash. Let's face it, when you've got Nile Rodgers on a track, you know something's going right. Get your feel-good vibes started with this tune.
Chance The Rapper - 'Angels'
Chance is easily one of the most sought after rappers in the industry right now. Not only does he feature on countless hits, he worked with Kanye on his explosive new LP 'Life Of Pablo'. Check out his solo single 'Angels' and fall in love with rap all over again.
Gwen Stefani - 'Misery'
True class never dies and
Gwen Stefani
is a prime example of this. 'Misery' allows us to hear just how much of a powerhouse vocalist the No Doubt singer truly is.
Clean Bandit & Louisa Johnson - 'Tears'
Clean Bandit are seasoned veterans when it comes to creating chart gold, that's just a fact. Add to that vocals from X Factor winner then you get a slice of
pop
greatness, enjoy!
ZAYN - 'Like I Would' (Troyboi Remix)
You've all heard the original, well now it is time to experience ZAYN's 'Like I Would' with a darker beat and a hauntingly bass driven rhythm. You're going to love this.
Martin Garrix & Third Party - 'Lions In The Wild'
Just, wait, for, the, drop. You're welcome.
Flume feat. Vic Mensa - 'Lose It'
We've all been waiting for Flume's second LP 'Skin' and guess what, it was SO worth the wait. Chicago born rapper Vic Mensa has joined forces with the Aussie DJ and created your new favourite jam.
gnash - 'i hate u, i love u'
gnash's breakthrough tune 'i hate u, i love u' made it's debut in the Vodafone Big Top 40 at the end of May and we can see why. With the L.A singer's vocals as silky as Drake on toast, it was always going to be a hit.
Chance The Rapper - 'Coloring Book'