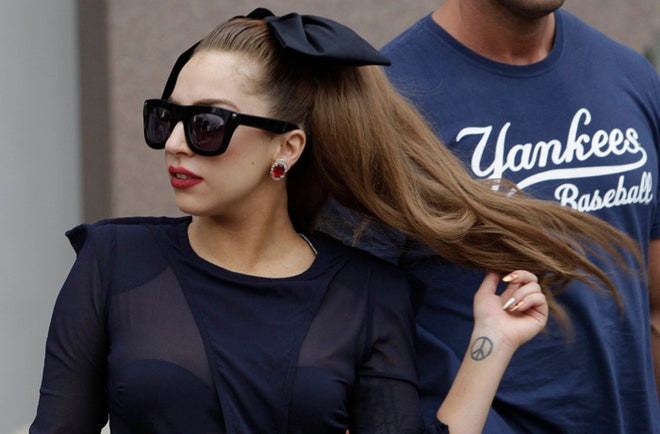 The eccentric singer is just as well known for her crazy hairdos and costumes as she is for her poppy dance songs.
Dec. 15, 2012: The native New Yorker performs onstage during the Rolling Stones final concert of their "50 and Counting Tour" in Newark, New Jersey.
Never afraid to show a lot of skin, Lady Gaga's latest wardrobe mishap is most likely just a fashion faux pas.